The English translation of the Destroyer book, called Gay Man's Worst Friend – the Story of Destroyer Magazine, is now shipping:
The first issue of Destroyer magazine dropped like a bomb in May 2006. For the first time since the 1970s, a gay magazine dared to openly celebrate the beauty of the teenage boy, in words and pictures.

Reactions were fierce. The Swedish LGBT establishment cried out against the magazine, claiming it "gave gay people a bad name". Neo- Nazis were just as upset, and the Ombudsman for Children demanded a change in the law to make the magazine illegal. A police investigation was instigated and Destroyer's editor was summoned to an interrogation.

Gay Man's Worst Friend is not only the thrilling story of Europe's most controversial gay magazine, told from Stockholm, Prague and Berlin. It's also the story of the gay movement in the 21st century. The outraged reactions to Destroyer expose hidden power structures and show how gay identity has been steadily shrunk over recent decades, excluding ever more expressions of homosexuality.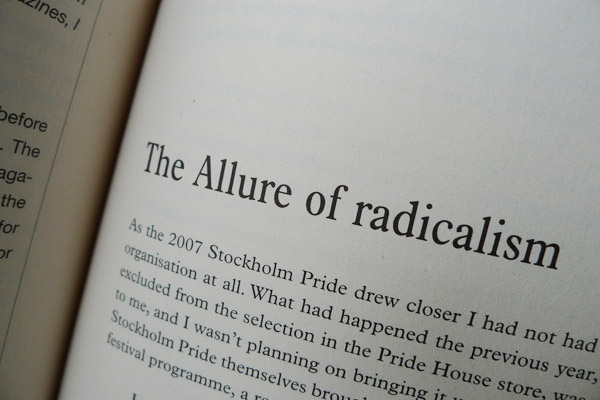 You have the possibility to include an appendix with their book order. It's a 32-page booklet in full colour, printed on high quality 150 gram glossy paper.
The appendix functions as an illustrated guide to some of the chapters in the book. It includes facsimiles of articles about Destroyer, and a reprint of the "secret pictures" from Destroyer 02, in order to let readers judge these images for themselves, since they were criticised very harshly by Destroyer's critics. The appendix also features a reprint of the Cosidetto interview from Destroyer 02, additional scans of vintage gay magazines, some more photos from Naples in the 1970s, and a couple of previously unpublished photo spreads with Destroyer cover boys. Last but not least, the appendix contains two black and white nudes, by Will McBride and D.H. Mader.
The appendix is only possible to order directly from us. (You can choose the appendix from the dropdown menu on the book page or order it separately.)