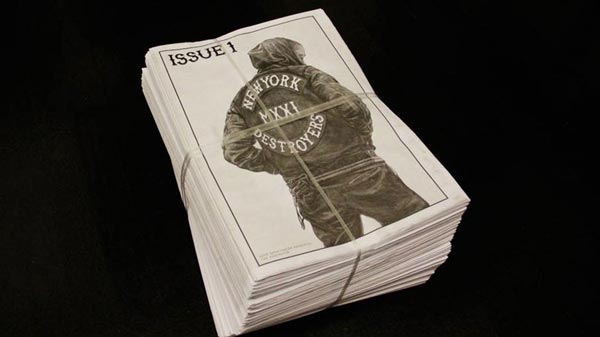 Nike, the shoe company, has published a magazine called Destroyer Journal. They write:
Introducing the first issue of the Destroyer Journal, a large format newsprint that features different looks at our holiday icon, the Nike Sportswear Destroyer Jacket with athlete interviews, an introduction to our local NSW crew shot by Tim Barber, and a feature on Stadium MFG, the latest bespoke installation at Bowery Stadium.
For those who didn't know: Destroyer Journal was the original name of the gay magazine that became more known as Destroyer Magazine over its four years' lifetime from 2006 to 2010. We're still registered as Destroyer with the ISSN organisation and we're obviously the owners of the domain Destroyerjournal.com.
The energy never dies, but who would have known it would be reborn this fast, and in this shape? We here at the old Destroyer Journal wish Nike good luck with their endeavour!