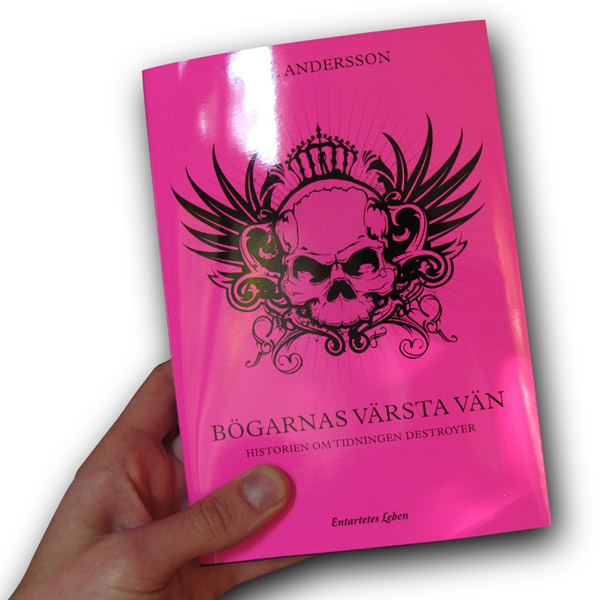 This is just to inform you English speakers what all the fuss on my blog is about:
Yes, the book about Destroyer is here. But it's in Swedish – if you rather read in English you should wait for the English translation, scheduled for release early next year. The book is called "Bögarnas värsta vän – historien om tidningen Destroyer", which translates as "Gay Man's Worst Friend – the Story about Destroyer Magazine".
The book covers all the reactions that Destroyer caused, mainly in Sweden and mainly in the LGBT community. It also contains a summary of Destroyer's content from the first to the last issue, as well as reader base statistics (Destroyer was read in 37 countries across the globe!), essays on the boy and interviews with some of Destroyer's columnists.
If you happen to be in Stockholm, join me for the release party on October 27, 2010, at gallery Pony Sugar, Gotlandsgatan 67 from 6 to 10 pm. There will be wine, music and a book reading by me.
Hopefully, we'll set up a livestream as well, so check back here on October 27 if you want to join the party that way!