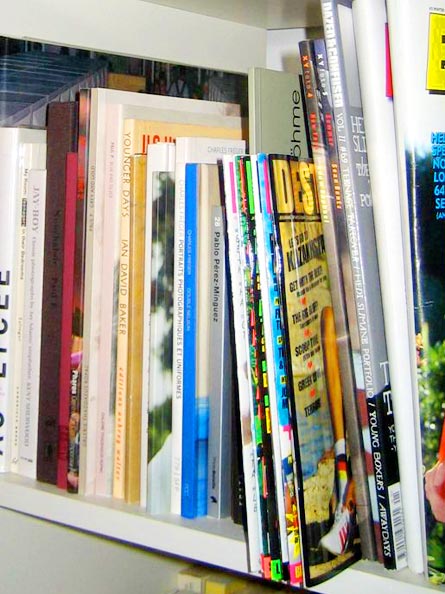 This is just a tiny part of the shelves of Destroyer's photo book editor Cyril Laurent, which also include David Hamilton's Tendres Cousines and the very hard to get The Boy – A Photographic Essay, as well as Bernard Faucon, Bernard Alapetite's California and the complete works of Cosidetto. I also spotted classics like Pierre Joubert and Wilhelm von Gloeden.
On the cropped piece published here, there are magazines like XY Photo, Dazed & Confused and Electric Youth magazine, which was reviewed in D8. But I also spot, just behind the Destroyer magazines, Thomas Böhme's fantastic Jungen vor Zweitausend (reviewed in D1) and … isn't it the art catalogue of a recent exhibition by Georg Weise (Destroyer 06)? I'm very impressed.
Where is your Destroyer? Send a photo of it to destroyermag (a) gmail.com.