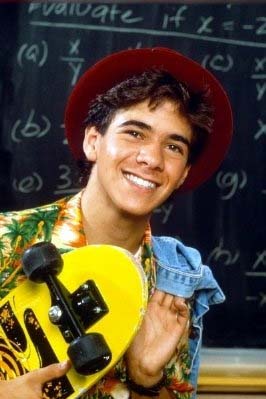 Remember Degrassi?
Joey Jeremiah, played by Pat Mastroianni, was the wild heartbreaker of the school. He was smashing even in Hawaii shirts.
I have a picture stuck in my mind since I was 14. One of Joey's pranks has backfired and he's in the nude, covering his crotch with his hat. Damn! That picture made stronger impact even than seeing a shirtless Brian Austin Green in Beverly Hills 90210 a couple of years later.
Do you know which episode or at least which season it was? I wouldn't wanna buy all five of them (let alone watch them) for a few minutes of nostalgia.