Last Friday I had the pleasure to buy one of my visiting resellers an Apfelstrudel and talk about the history and fate of gay bookstores and gay publishing. We ended up in another gay bookshop, where I bought the booklet from Norbert Bisky's last exhibition Ich War's Nicht. Loooove it! Especially Alba (pictured here. It turned out Bisky's new exhibition would open the very same day. In fact, the very same hour. So off we went to see this: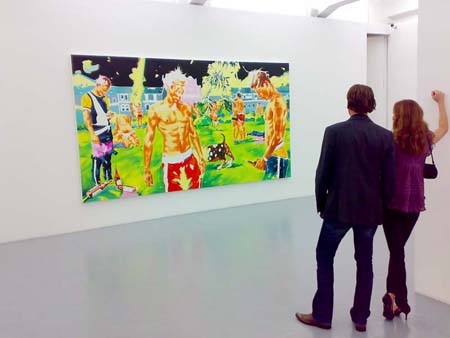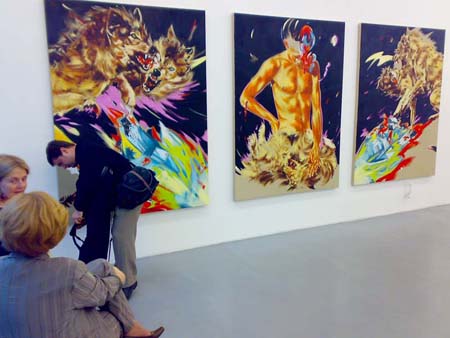 Dedicated Destroyer readers know how weak I am for the beastly power of boys, so needless to say, I love the art of Norbert Bisky. I also had the honour to meet the artist himself and have my new booklet signed: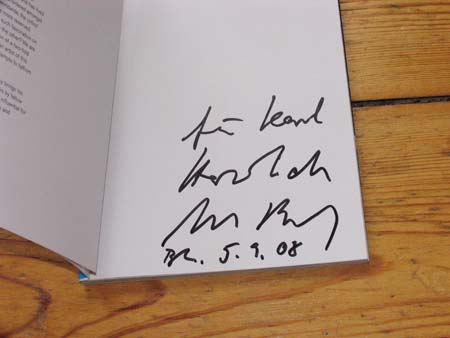 (Can anyone who's German tell me what it says on the second line?)
Then we continued to the main attraction for the night, Tobias Bernstrup's vernissage/performance Neon Love, an orgy of cabaret and synthesizers: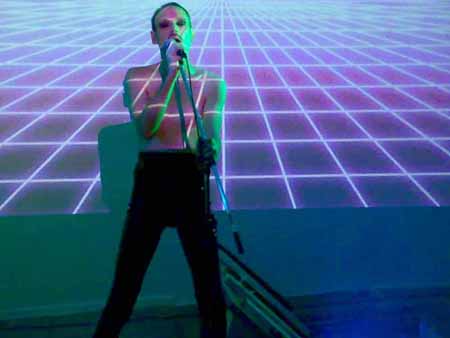 He sang:
Young boys.
Young boys at midnight.
All dressed in white.
Lovely.