As of today Destroyer is available at ILoveMags.com!
You can pay with credit card (Visa or Master Card) and the magazines ship immediately upon payment.
I Love Mags will from now on be the only way to order Destroyer.
I wish you happy shopping and would also like to thank everyone who used to pay through bank transfer or by sending cash to the post box – and those of you who paid through one of the many payment solutions used since the start in 2006. Those days are now just a nostalgic memory!
Update 2015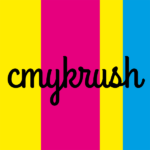 Things keep changing. As of February 2015 you can buy all Destroyer issues as downloads, and almost all of them as paper magazines, at the print lovers at Cmykrush:
Go directly to Destroyer's page at Cmykrush!
And yes, you can pay with credit card!