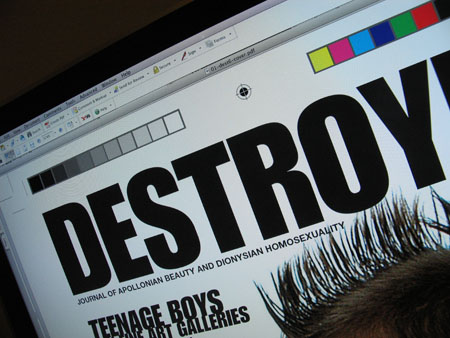 Beloved readers!
After a two month delay, I have finally uploaded the 52 pages of Destroyer 06 to the printing plant's servers. Now it's gonna be ripped, printed, folded, cut and UV varnished, and then sent out in the beginning of March to readers who have ordered it. You can actually order it now to be sure to receive it as soon as it's off the press – there will be a cover on the order page in just a few days.
1 2 3 4 – let me hear you scream if you want some more!
Wish you all a great weekend!